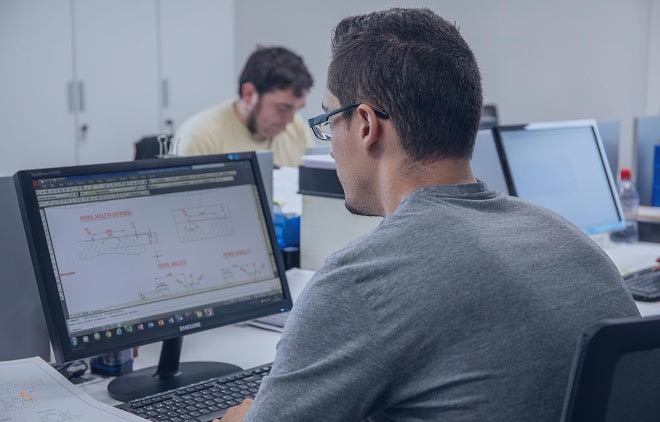 We are a highly innovative company and we invest an important amount of economic and human resources in R&D activities oriented to improve the performance and service life of the thread rolling tools we produce. Over the years, we have established strong collaboration relationships with several Technology Centers in the Basque Country, an enterprising region and cradle of the iron and steel industry, with considerable public investment in R&D, and an important innovation capacity.
Our innovative path is full of significant achievement such as:  
Development of new steel alloys specially conceived for thread rolling dies
Self-developed special coatings  (NIT and GG coating) specially conceived for improving threading performance and increasing die life of thread rolling tools
Self-developed grinding technologies
Self-developed RRO technology
As a consequence, Heroslam thread rolling tools are highly appreciated worldwide for their quality, precision and long tool life.