HEROSLAM balance of FASTENER FAIR STUTTGART, INDIA and MEXICO 2017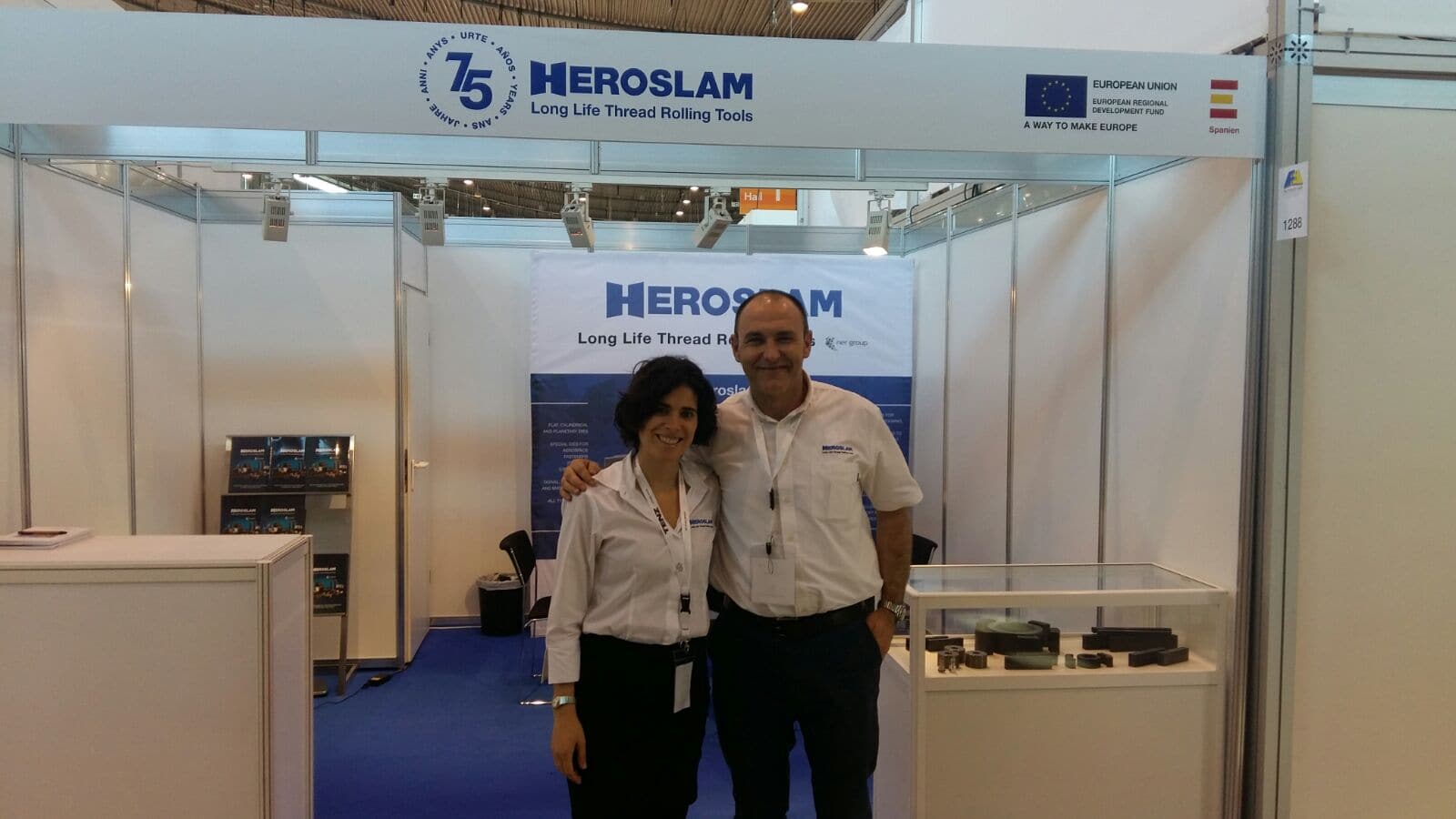 HEROSLAM makes positive balance of FASTENER FAIR STUTTGART, INDIA and MEXICO 2017
 HEROSLAM, leading manufacturer of thread rolling tools for the fastener industry, presented their latest products at these important events and makes a very positive balance of its participation as an exhibitor at FASTENER FAIR STUTTGART, FASTENER FAIR INDIA and FASTENER FAIR MEXICO held in 2017, where the company had the opportunity to consolidate and increase their international business.   
HEROSLAM presented their latest product innovations to their existing and potential customers. These new products and features have been conceived to meet the increasing quality requirements of HEROSLAM's international customer base.
Once again, and thanks to HEROSLAM's long experience and deep know-how on state-of-the-art fastener threading technologies, the company presented their new range of thread rolling tools including flat, cylindrical and planetary dies, on which HEROSLAM is an international reference thanks to the unbeatable performance and long life of these type of tools.
At these three important exhibitions, HEROSLAM had the chance to meet most of their existing international customer base as well as a good number of new potential customers that showed real interest in HEROSLAM's long life thread rolling tools. 
These shows also helped HEROSLAM consolidate their position as a reference provider within the international fastener industry. The company is proud to announce that more and more fastener manufacturers around the world rely on HEROSLAM as their preferred thread rolling tool supplier.