HEROSLAM awarded with the 2014 Prize for the Promotion of Employee Owned Companies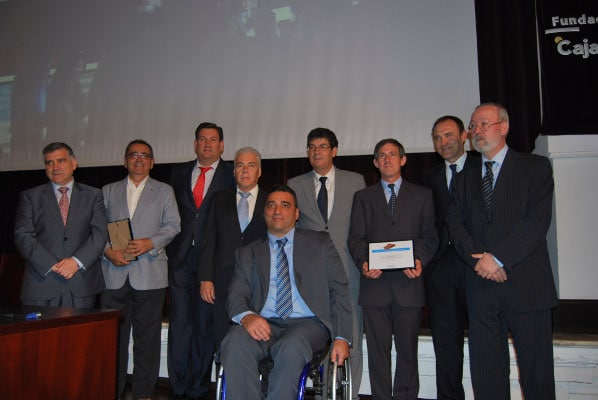 HEROSLAM awarded with the 2014 Prize for the Promotion of Employee Owned Companies 
CONFESAL Spanish Confederation of Emoployee Owned Companies, awarded HEROSLAM, Alejandro Cercas, former European Deputy from the Socialist Group until this last mandate and José Eugenio Azpiroz, deputy from the Popular Group and President of the Labour Comission at the Spanish Congress with the 2014 Prize for the Promotion of Employee Owned Companies.
 The prize for the Promotion of Employee Owned Companies, awarded by CONFESAL,  recognizes the political, social and business trajectory, as well as the dedication and commitment of the people, companies or institutions with the business model that Employee Owned companies represent.
 The award ceremony was held on June 12th 2014 in Seville (Spain) and among other authorities, Diego Valeras Vicepresident of the Government of Andalucía, Juan García Camacho, Delegate from Seville's Council, José María Algora, President of CONFESAL, and Ramón Moreno, President of FEANSAL, were present at the event.
 In this edition, the jury awarded HEROSLAM "because of the values that they represent: effort, team work, cooperation and social responsibility with the local community, based on strong principles in which the person is the center of every aspect of the business. As a result of this HEROSLAM is nowadays the oldest active Employee Owned company in Spain, with nearly 40 years.  
 Congratulations to all the people of HEROSLAM for making this possible. ZORIONAK!!